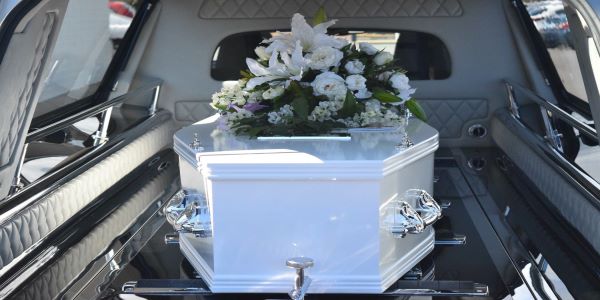 How to Choose a Coffin or Casket
Choosing a coffin or casket for your loved one is an important part of the funeral arrangements. So, you will need to think about the type of coffin or casket you want. This may not be as simple as you suppose as there are many different styles and materials available. When making your choice, you will need to consider the personality and taste of your loved one in order to choose something fitting. Here we have the different types of coffins and caskets available as well as some key considerations to guide your decision.
What is the Difference between a Coffin and Casket?
You may be wondering what the difference between a coffin and a casket is. A coffin is a specially designed box that holds a deceased person's body for a funeral service. Funeral coffins are tapered at the head and foot, wide at the shoulders, and often have six sides.
A casket is also a specially-designed box made to contain a deceased person's body. However, the casket is not always buried. It may only be utilized for the viewing of the body, visitation, or wake. Funeral caskets are rectangular in shape with four sides and they are often constructed of better quality materials with a hinged lid.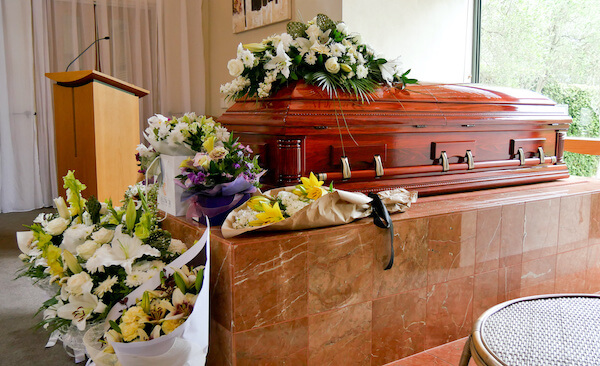 Choosing the Material and Type of Coffin or Casket
Coffins and caskets are available in a variety of materials and there has been a significant increase in choice in the last decade or so. Options include:
Traditional wooden coffins or caskets (for example, oak or pine)

Cardboard coffins

Wool coffins or woollen burial shrouds

Wicker coffins, willow coffins, and coffins made from bamboo, seagrass or banana leaves

Personalised picture coffins with bespoke designs
The material you choose may depend on the type of service you are arranging. For example, if you choose a cremation, then the coffin cannot be made of metal. Or, if you are organising a natural burial, you may wish to choose an environmentally-friendly alternative, such as a wicker or cardboard coffin.
When it comes to choosing a coffin or casket, it's important to get the size right. It's helpful if you know the approximate height and weight of your loved one so a funeral director is able to advise you on the size of coffin that will be required.
Once you have chosen the type of coffin and know what size is required, you may wish to make it that little bit more personal. Consider what handles or trimmings you would like it to have, or if you want to add a special engraving.
Placing Personal Items in Coffins or Caskets
Some may choose to place a sentimental inside the coffin or casket with their loved one. These items are often photographs, letters or flowers. Keep in mind there are some restrictions on what you can put in a coffin or casket with burial and cremation funerals.
Find out how you can set up a memorial page as a tribute to your loved one here.