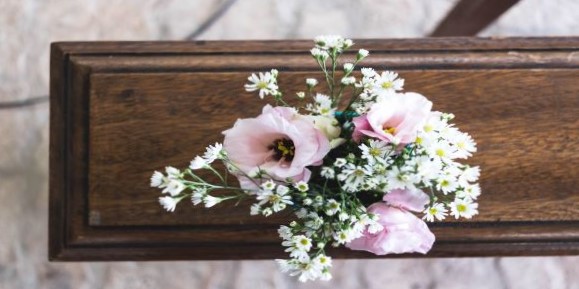 A Guide to Cremation
The majority of funerals in the UK are cremations, accounting for just over 70% of all services. However, this does not make it any easier to plan your loved one's funeral. Here we have outlined some key considerations, such as legal requirements, costs and ideas on what you can do with a loved one's ashes.
Legal Requirements
Before the cremation service can occur, you need to acquire the following paperwork:
Cremation certificate, also known as the green form. You should get this when you register the death of a loved one.

Cremation application form which authorises the process to take place. It's often referred to as Form 1 in England and Wales and Form A in Scotland. It should be completed by a relative or close friend of the deceased and sent to the Cremation Authority. This application form can be obtained from your local council website.

The Cremation Authority will often require two medical certificates from two separate doctors. The Medical Certificate of Cause of Death must be signed by a doctor who has viewed the deceased and determined the cause of the death.

You may also have to complete a form for the crematorium, explaining what you would like for the cremation service and how you would like them to handle the ashes of your loved one.
Costs
The completion of cremation forms are not part of a doctor's regular NHS duties so both of them must be paid £82 to complete each form. An additional £164 covers cremation fees in England, Wales and Northern Ireland, the mandatory cost for any cremation. There are no cremation fees in Scotland. However, crematorium charges will depend on your local area and you will need to factor in memorial trees, plaques or headstones and urns. It also depends whether the cremation includes a service or is a direct cremation. Find out more about direct cremations here.
What happens at a cremation service?
Before the cremation service takes place, the hearse will take the coffin to the crematorium while mourners follow in the funeral procession. Upon arrival, pallbearers will take the coffin into the chapel, placing it on a raised platform called a catafalque.
Some cremation funerals begin with a separate service, which can be held in a place of worship or other venue separate from the crematorium. However, if you choose to have the entire service at the crematorium, it is usually very similar to services in a different venue. There will usually be a eulogy and sometimes other readings such as funeral poems. You can also set up a memorial page for mourners to contribute to.
Typically, the coffin will remain on the catafalque whilst the service takes place. The end of the service is known as the committal and the coffin is usually lowered, hidden by curtains, or taken out of the chapel. After the cremation service, close family will file out of the chapel, followed by other mourners. The service duration varies though it is usually 45 minutes. This allows enough time for people to enter the chapel, hold the service and pay their final respects to the deceased.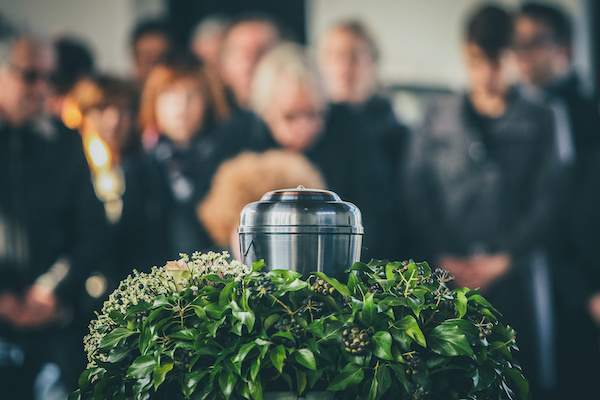 Cremated remains
Deciding what to do with ashes after cremation is an essential part of the grieving process. The final resting place of a loved one's cremated remains is an important and personal decision. You should take time to consider all the options and discuss these with your family. Most crematoriums will retain the cremated remains for a period of time, giving you the opportunity to make your decision.
The most simple option can be done during the cremation service. Crematoriums have gardens of remembrance where ashes can be scattered or buried. Alternatively, the ashes can be returned to you, allowing you to commemorate your loved one in any place you have permission to do so. Below are the three main options.
Burying ashes
You may wish to bury your loved one's cremated remains and install a cremation memorial above them to visit and remember. As stated above, most crematoriums offer a range of options for burying ashes in an urn and marking them with a range of different memorials in their gardens of remembrance. You can also inter ashes in a grave where someone else is buried, but you will need permission from the cemetery and usually have to pay an additional cost. There are also a wide variety of urns available for the burial of cremated remains ranging from traditional wood to eco friendly bamboo. Other burial options include a natural burial ground or private ground such as your own garden. However, you must make sure you have permission from the landowner wherever you bury your loved one's ashes.
Scattering Ashes
Scattering ashes is the most well known and popular option for commemoration. Ashes can be scattered at a special location that was meaningful to your loved one. Although, you may be required to obtain the landowner's permission, so it is important to check in advance. There are no restrictions on scattering ashes in the UK's coastal waters, but you need to ask permission from the Environment Agency before scattering the ashes over fresh water.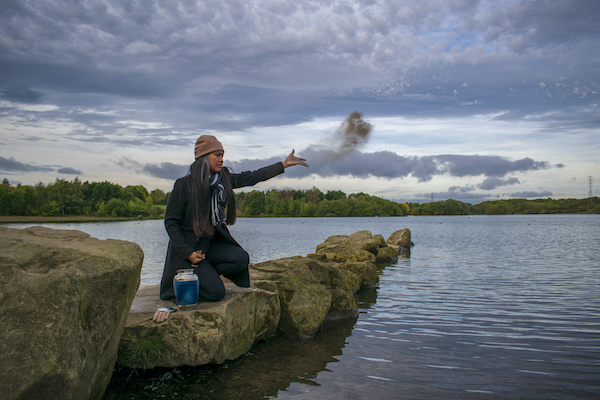 Keeping Ashes in an Urn
You can also display your loved one's ashes in an urn at home. There are lots of different urns for cremation ashes to choose from, in a wide range of styles, designs and colours for different budgets. If you would like to keep your loved one's ashes in an urn, but would prefer not to have them at home, you can pay for a niche in a dedicated building, such as a columbarium.