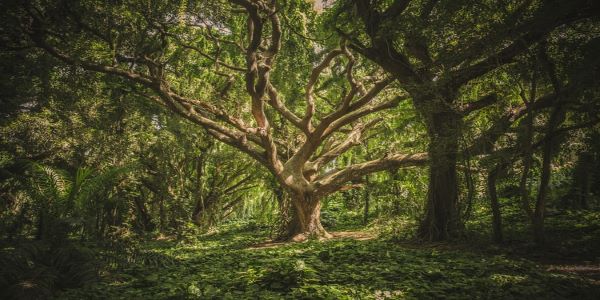 A Guide to Natural and Eco-Friendly Funerals
Increasing environmental awareness has led to the rise in interest in eco-friendly funerals. There are emission concerns over cremation, and cemeteries are fast running out of space, which has made natural burial sites increasingly common across the UK. A natural funeral requires fewer resources than a traditional funeral, so it's better for the environment. It avoids embalming chemicals, the non-biodegradable materials that conventional burials put into the earth and lacks the carbon footprint of cremation. Here we will guide you through what a natural burial entails, from place of rest to eco-friendly alternatives to coffins.
What is a Natural Burial?
A green burial, also known as woodland burial or natural burial, is an eco-friendly funeral option that is growing in popularity. It usually takes place in natural burial grounds, or designated woodland burial sites in larger cemeteries. Woodland burials are flexible. Generally, you won't need to follow a traditional agenda, and most woodland burials sites will accommodate your wishes. Your ceremony could take many different forms. Some people will choose not to hold a ceremony, others may choose to hold a ceremony at another location before burial, others may choose to have a service at the burial site and share moments of remembrance with close family and friends.
What are Natural Burial Grounds?
Natural burial grounds are in settings such as wooded areas, forests or meadows, offering a more beautiful and peaceful resting place for your loved one. Some also provide dedicated areas for the burial or scattering of cremated remains. Many natural burial grounds also have a map, so that the bereaved may visit the site of their loved one.
Some natural burial grounds do not have maps to individual graves, but the bereaved may consider the whole woodland as a memorial to their loved one. Some also offer use of a building or service centre where a service can be held, if desired. Many natural burial sites also have special areas for outdoor wakes, commonly featuring yurts or large tents and gazebos.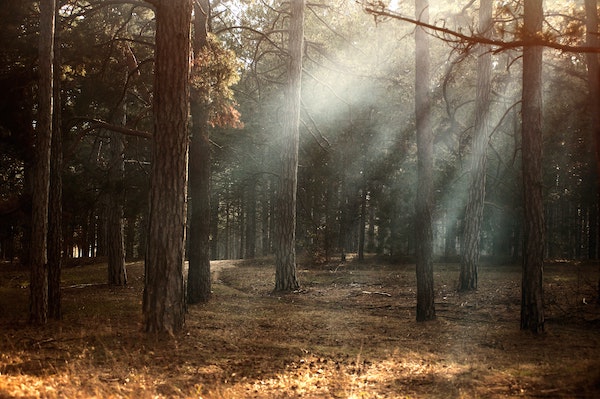 What are Natural Memorials?
Natural burial grounds do not permit traditional headstone markers with the aim that the grave will be reclaimed by nature. Instead, graves are marked by natural memorials such as plants or trees. Some will allow memorials made from natural materials, such as a wooden cross, to be erected.
What are Natural Coffins?
For a natural funeral, coffins are available in a wide range of biodegradable materials that help minimise the effect on the wider environment. These eco-friendly coffins are usually made from materials such as:
Cardboard

Bamboo

Pine

Willow

Banana leaf

British Wool
What is an Eco-friendly Funeral?
While natural and woodland burial sites are eco-friendly, there are also a few alternatives to consider. Typically, the main considerations with eco funerals are earth preservation and carbon footprint reduction. If your loved one was heavily involved with protecting the planet, or expressed their interest in the environment, an eco burial could be the ideal send-off for them.
Biodegradable Urns
If you choose a cremation for your loved one, burying the ashes in a biodegradable urn will have a positive effect on the environment. These can be designed to decompose when buried in the earth, with a new tree seed planted above that will take nourishment from the ashes.
Tree Pod Burials
The concept of tree pod burials is becoming more prominent as one of the top future burial options. Tree pods adhere to the motto "life never stops". By recognising that human beings are part of "nature's cycle of transformation", the idea of tree pods allows the deceased to be buried in the ancient form of a biodegradable egg pod. If a body is buried, it is placed in the foetal position to represent rebirth, while ashes are placed in much smaller pods. The pods are then placed into the ground. A tree would be planted above them, which would then grow to represent a memorial for the deceased beneath it.
Burial Shroud
A burial shroud is a large piece of material in which the deceased's body is wrapped. These can be made of fabrics such as cotton, linen, muslin, or even hemp. Some people may choose to have a silk burial shroud. How you decorate your loved one's burial shroud is up to you – some have large pockets sewn on top so you can add keepsakes and fragrant herbs. Shrouding is synonymous with some faiths and practices but it's also an eco-friendly burial option. You may have heard of a "mushroom shroud burial" – this is when mushroom spores are threaded to the shroud, which then begin to grow once the body has been placed in the earth.
How Much Does a Natural Burial Cost?
A burial plot at a natural burial ground can start from a few hundred pounds to several thousand pounds, depending on the site you choose and where you live in the UK. In addition to the cost of buying the plot, you may need to pay a gravedigging or interment fee. The way these fees are structured can differ between natural burial grounds. Some natural burial grounds offer the choice of adding a memorial tree to mark your loved one's final resting place. The cost of trees may vary depending on the type of tree.
Find out how to make a memorial page for your loved one here.