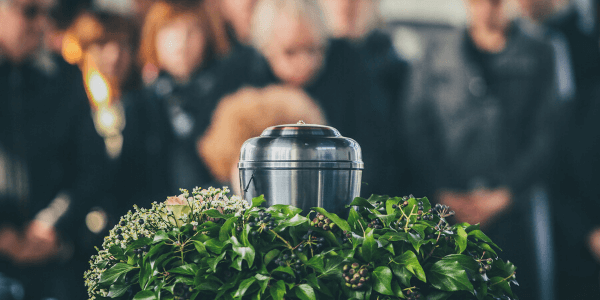 What is a Direct Cremation?
A direct cremation is the most direct and cost-effective way to cremate your loved one. The body of the deceased is collected privately and respectfully. The body is then cremated without a funeral service and without mourners.
While this may sound unloving and cold, this option is actually becoming increasingly common. Here's why.
Direct Cremation gives the family time and space to mourn
A direct cremation allows family members to absorb the news of their loved one's passing without rushing into a crematorium funeral. These often follow the Victorian tradition, which was high in practicality. Modern families often prefer to come to terms with their loved one's passing before holding a remembrance service or celebration of their life.
Direct Cremation allows families to save money which can be spent on something more personalised than a funeral
Direct cremations are the cheapest and most practical option to consign your loved one to their grave. There's no flowers, crematorium service or frills, leaving families with the money to celebrate the life of their loved one in a way they would have wanted. Perhaps instead of an elaborate funeral, the deceased wanted to donate money to a favoured charity or preferred it to be spent by their family on something they would need.
Direct Cremation is a more cost-effective choice
Funerals are becoming increasingly more expensive. In fact, the average funeral in the UK costs £3,757. With many families now having to tighten their belts, it's easy to understand why many choose to save costs by having a direct cremation.
Often, it's the loved one who asks for a direct cremation, as they would prefer to save their family the unnecessary expense of the frills that come with the traditional cremation or funeral.
Having a direct cremation because it saves money doesn't mean you didn't love the person who has passed. It, in fact, opens up so many other options to celebrate the life of your loved one and gives you a greater budget to do so.
Look here for ideas on how you can celebrate the life of your loved one.