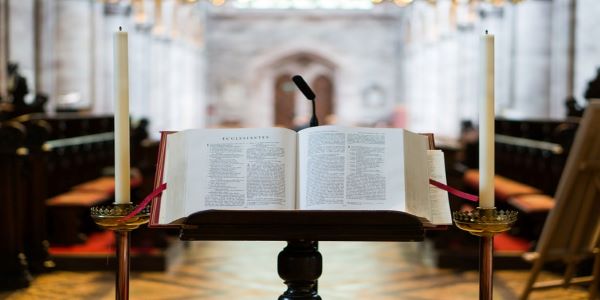 How to Write a Eulogy and Speak at a Funeral
The readings at a funeral are a way to say a fitting goodbye to the deceased, as well as mark their life and achievements. It can sometimes be tricky finding the right words to match the significance of the occasion, or delivering those words when the time comes. Indeed, for lots of people, it can seem like an impossible task. However, there are a few key tips that might help you overcome any difficulties.
Writing A Eulogy
At their best, eulogies are deep and meaningful tributes to our loved ones, and reflect their lives, as well as their personalities and achievements. This can take a variety of forms, so for anyone who is writing a eulogy, there are some things to consider before you begin.
Speak to Friends and Family
The first thing to do is to speak with friends and family of the deceased. It's likely that they will have memories of the deceased which you might want to include. This can give you perspective on what they meant to their nearest and dearest, and also help you find the right tone or some fitting phrases to use.
Think About Tone
Whilst there is a generally accepted tone for funeral readings, you can also adapt the style of the eulogy to reflect the personality of the deceased. For example, if they had a good sense of humour then it might be fitting to find a humorous note within the eulogy. You need to find a balance between the sombreness of the occasion and the uplifting reflection of your loved one.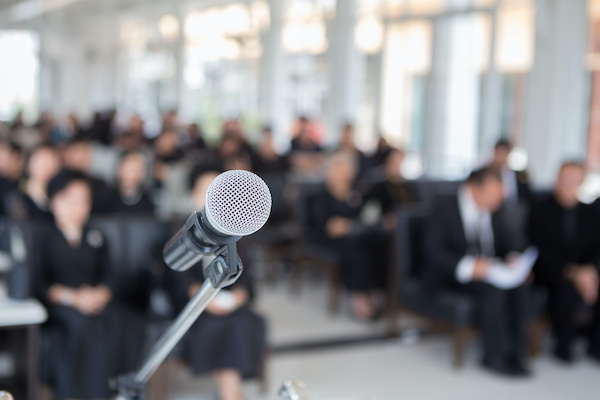 Consider the Mourners
The eulogy which you write will be a chance for the assembled mourners to reflect on their memories and feelings towards the deceased. Your words may well act as a guide for them, so consider the impact of what you are saying. If you find the right tone and add personal touches to the eulogy, and combine that with a carefully considered structure, then you can unite the mourners in poignant reflection.
If in doubt, you can always read what you have written to someone close to you so that you can identify any changes you might need to make. However, it can be very easy to worry that you have written the wrong things, which probably isn't the case. The person you read it to may well reassure you that your words are, in fact, spot on.
Speaking at a Funeral
As well as writing the eulogy, you may be asked to deliver it, or to give another reading such as a significant poem. Speaking at a funeral can be incredibly difficult for some people, for a number of reasons. Here are some helpful things to consider if you are asked to speak during the ceremony.
Practice Makes Perfect
It might be a good idea for you to rehearse your reading before the service. Of course, nothing will compare to speaking at the ceremony itself, but by practicing you can prepare yourself for the occasion. You don't want to over-rehearse, just a few times will help you feel ready, as well as help you spot any points at which you might struggle.
Be Prepared
It is likely that your emotions might rise to the surface during the course of your reading. This is entirely understandable, and it takes plenty of courage to speak on such an emotional occasion. It's important to have one or two tricks to help you get back on track if this happens. Taking a sip of water, deep breaths or looking to a loved one for support are all good examples, but find whatever works for you.
Speak Slowly
Your words carry great significance and feeling, meaning that you'll want to try and deliver them in a fitting manner. It can be instinctive to rush through the reading. However, try to speak slowly and clearly. If you can be deliberate and precise in the way you speak, it can give the reading gravitas and might also help you to keep going if your emotions are rising.
Overall, the task of speaking at a funeral can be daunting. It's possible for you to build this up in your head. If you prepare carefully, you can easily find the courage to deliver your reading with fortitude.
For more ideas on what to include in your eulogy, take a look at our poetry, literature and religious reading suggestions.