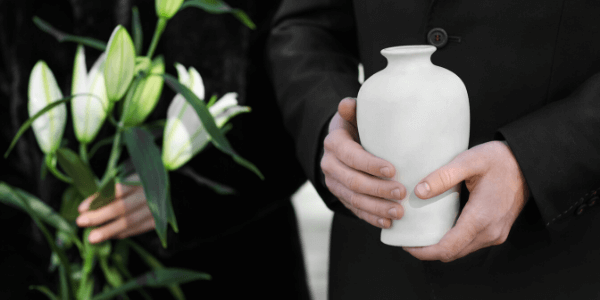 How to Choose an Urn
If you have chosen a cremation funeral for your loved one, you may need to choose an urn for their ashes. Funeral urns come in a variety of shapes and sizes and they can be made from different materials depending on what you are looking for. Here we will guide you through choosing an urn for your loved one's ashes.
What are the Different Urn Materials?
The best material for an urn depends on whether you want to keep the ashes, scatter them, or if you want to bury them. If you are keeping and displaying your loved one's ashes at home or in a columbarium, then a decorative urn may be appropriate. If you plan on scattering or burying the ashes, then the look might not be as important as whether it's biodegradable or will stand the test of time. Wood, stone and metal urns for display or burial are all available in attractive designs and personalised to reflect your loved one.
Do Urns Come in Different Sizes?
Cremated ashes weigh around 3-7 pounds and have a capacity of 180-220 cubic inches. So, most urns are built to hold the ashes of one person at a standard size. However, you can purchase an urn to hold two people, known as a 'companion' urn. There are also keepsake urns and keepsake jewellery, which are only intended to house a small portion of the ashes.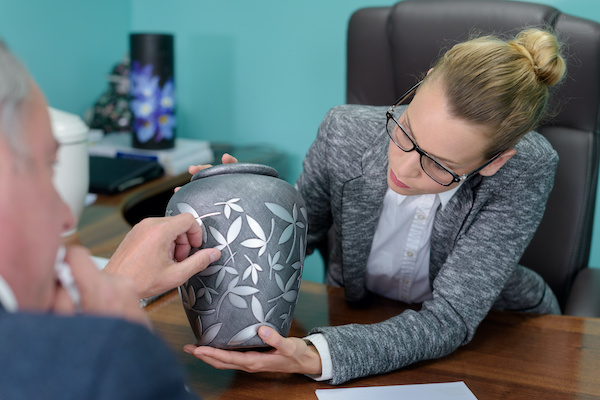 What if an Urn is Being Buried?
If someone is cremated it is not necessary to scatter all of their ashes, and some families prefer to bury them in a cemetery so that they have a memorial to visit. Any type of urn can be buried, but if you want it to return to nature, you need to pick the right material. A popular option for eco-friendly cremation urns suitable for burial are those made from recycled paper, and containing a sapling or tree seed. The cremation ashes are combined with a growing mixture and can be planted somewhere as a memorial tree. You may also want to place a more permanent memorial above where the ashes are buried. Cremation memorials are usually small flat tablets, but can be larger, with carvings and brass flower-holders. For a smaller, simpler tribute, you can have a memorial vase, a brass flower-holder set in a stone cube.
What if the Urn is Being Displayed?
If you are planning on a more permanent display of your loved one's ashes then there are materials that won't biodegrade and can last for generations to come. For storing in a columbarium or at home, a treated wood, stone or metal urn might be the best choice.
But there are a huge variety of materials, styles and types of urn available. Apart from traditional urn-shaped containers, you can buy urns designed to look like sculptures made from ceramic, urns made of decorative glass, or with a personalised design. You could also have several smaller keepsake urns if several loved ones wanted to keep a portion of the ashes.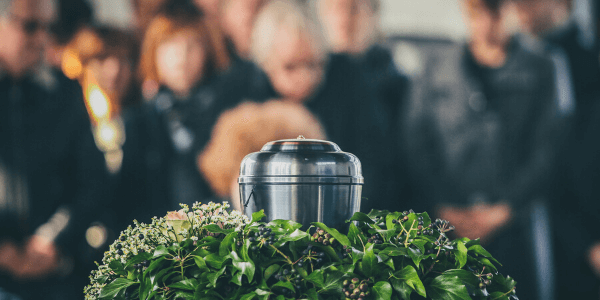 What is the Cost of an Urn?
Metal urns tend to cost in the region of £50-250 while wooden urns are around £35, but you can pay upwards of £300 for the more finely carved designs. Ceramic urns cost £40-250, whereas biodegradable urns cost £10-200.
Is an Urn the Only Option?
You don't have to buy an urn for cremation. You might choose to scatter the ashes from a decorative scattering tube, or have a memorial jewellery piece or keepsake made with your loved one's ashes instead. Very simple cremation boxes for ashes are also an option, if you are planning on scattering the ashes of your loved one somewhere special.
Find out how to create a memorial page for your loved one here.