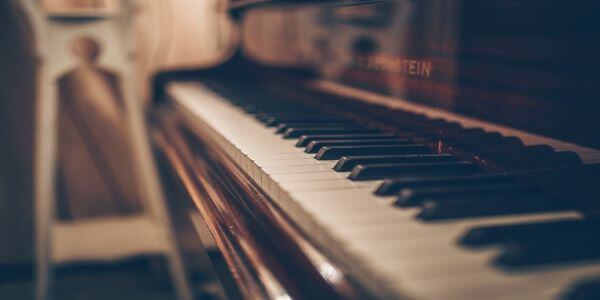 Types of Musicians Suitable For Funerals
One of the key parts of planning a funeral is choosing what music you'd like at the service.
Music is often played in the background as people arrive and depart the funeral service. It can also be used during the service or to accompany the lowering of the casket. You may also want to have music playing during the wake.
Evoking the right tone is vital. Playing some of your loved one's favourite songs is a great start, adding a personal touch that is both respectful and appropriate. While selecting songs and playing them on a sound system is perfectly acceptable, you might want to consider live musicians as a way of adding emotion and significance to the occasion.
Here we have a guide to the most common types of funeral musicians and what they can bring to the service.
Pianist
A pianist is one of the most traditional and popular choices to provide background funeral music for the service or wake. Professional pianists can cover everything from traditional hymns to popular music from the last 50 years. They are also often able to take requests to learn specific songs in advance. So, a pianist's versatility is ideal for most funeral music needs.
Organist
The organ has long been played at funerals due to its association with religion and ceremony. While not a mobile instrument, many churches will have them already so if you are having a religious or traditional ceremony then an organist is probably one of the most suitable and practical musicians.
Vocalist
Vocalists are a great way to bring the deceased's favourite songs to life. The human voice can be soothing and healing. While comforting mourners, a live vocal performance at a funeral can also be a beautiful way to honour a departed loved one. Having a family member or close friend sing can be a touching, emotional tribute. However, some may find performing on such an emotional day overwhelming, so make sure they are fully comfortable with performing at the funeral.
Harpist
A harp makes great background music before or after the service. Gentle and soothing, it's the ideal choice for creating a quiet, reflective atmosphere.
Guitarist
A guitar is versatile and adaptable. It's perfect for acoustic background music or as a dedicated performance, showcasing some of the deceased's favourite songs. Some guitarists will specialise in one particular genre, but often offer a flexible repertoire appropriate for gentle settings like funerals.
Violinist
A single violin can be a mournful, emotional and haunting sound. It's good for background music at a sombre funeral service. For something more elaborate, consider a string quartet.
Full Band
If you are aiming to celebrate the life of the deceased through music after the service, a full band is ideal for a respectful yet uplifting atmosphere.
Chosen your musician? Take a look at what music you could ask them to play here.