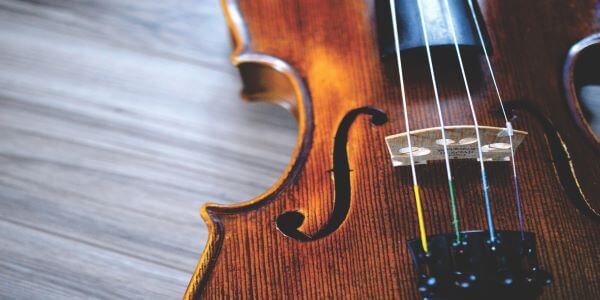 Types of Music Suitable For Funerals
Music has always been associated with funerals, as a way to reflect and commemorate a person's life. Traditionally, funeral music would have been selected from a handful of standard options, usually hymns arranged for the organ.
However, as funeral and memorial services have become more personal, the musical options have expanded. You can be much more free with your choices, opening up options to include contemporary songs and personal favourites from any genre.
Here we have put together a guide on how to choose appropriate and fitting funeral music, as well as a breakdown of the most popular music genres played at funerals, and the top songs in those categories.
How To Choose Funeral Music
With so many options, you might be struggling to decide on the perfect pieces to reflect your loved one. Use this checklist to narrow down your choices and ensure you make the right decision:
Think About Reflecting Your Loved One: Did they have a favourite song or a genre of music they particularly enjoyed? Remember, you don't need to be constricted by selecting traditional funeral music. Many people now opt for songs which were significant to the deceased instead.

Find the Right Tone: Listen to the songs you are considering, bearing in mind how you want the service to feel. For example, you might be going for an upbeat celebration of the person's life or for a more reflective, sombre occasion. These differences will definitely affect your music selection.

Get Advice: Ask family members and others who knew the person well. They might want to add a personal song which you might not have thought of. You could ask mourners to contribute to a memorial page with music that meant something to their loved one.

Browse Their Music Collection: If you have access to your loved one's streaming account, or CD collection, you can gain an insight into what their favourite music was.

Listen to the Lyrics: If you are choosing music with lyrics, make sure you check the words. While a chorus might be suitable, there might be lines hiding in the verses that are inappropriate.

Keep the Purpose In Mind: Whilst you are no longer limited by genre or style when it comes to funeral music, it is important that the music still respects and honours the deceased, even if it's a traditional funeral song.
In summary, the music you choose should:
Honour your loved one

Set the tone for the service

Help the mourners reflect on the life of the person being memorialised

Offer comfort in a time of grief

Be meaningful to the deceased
Below we have outlined the most popular musical genres played at funerals, as well as some song suggestions to assist you in your search.
Classical
Classical music as a genre is often associated with marking life milestones as its diversity and range set the tone for any important commemoration, such as a funeral. You can use classical pieces exclusively or combine them with other musical genres. Simply choose pieces that respect and reflect your loved one and the sentiments you want to express. Emotional, passionate and timeless, these are the top classical pieces to choose as funeral music:
Adagietto (from Symphony no. 5) by Gustav Mahler

Adagio for Strings by Samuel Barber

Air on a G String by J.S. Bach

Ave Maria by Franz Schubert

Canon in D by Johann Pachelbel

Funeral March (from Piano Sonata No 2) by Frédéric Chopin

Lacrimosa (from Requiem) by Wolfgang Amadeus Mozart

Nimrod (from Enigma Variations) by Edward Elgar

Piano Concerto No. 2 in C Minor by Sergei Rachmaninoff

Pie Jesu by Gabriel Fauré

The Four Seasons by Antonio Vivaldi

The Lark Ascending by Vaughan Williams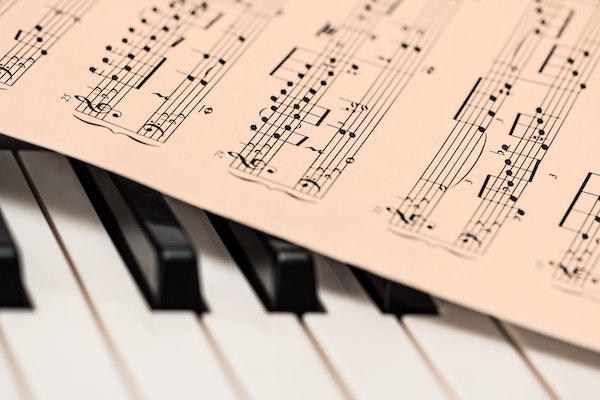 Pop and Contemporary
The pop, rock and contemporary genres are increasingly popular at funerals, as they provide a way of personalising the service. As long as you bear in mind the advice laid out above, you will be able to choose songs which are in good taste and would be appreciated both by the deceased, and the mourners in attendance. Here are some of the most popular contemporary songs to use as funeral music:
Angels by Robbie Williams

Because You Loved Me by Celine Dion

Blackbird by Paul McCartney

Bridge Over Troubled Waters by Simon & Garfunkel

Candle in the Wind by Elton John

Dance With My Father Again by Luther Vandross

Fields of Gold by Sting

Golden Slumbers by The Beatles

Hallelujah by Leonard Cohen

I Will Always Love You by Whitney Houston

I Will Remember You by Sarah McLachalan

Let It Be by Paul McCartney

Morning Has Broken by Cat Stevens

Sounds of Silence by Simon & Garfunkel

Tears in Heaven by Eric Clapton

Up Where We Belong by Joe Cocker by Jennifer Warner

What A Wonderful World by Louis Armstrong

Wild Horses by The Rolling Stones

Without You by Mariah Carey

You Raise Me Up by Josh Groban
Hymns
Whilst we have seen a raise in alternative musical genres at funerals, hymns still remain a popular choice, and they're not just for devoted church-goers. Certain hymns have remained the most appropriate funeral song choices over the years, and can be a source of comfort for many, regardless of religious beliefs. Just like other types of music, they can be happy, sad or inspirational, and so are perfect for whatever tone you choose for your service. If you are inexperienced and a little unsure when it comes to hymns, but know your loved one would have appreciated the inclusion of one, here are some of the most popular hymns for funerals:
Abide With Me

All Things Bright and Beautiful

Amazing Grace

Be Not Afraid

Guide Me O Thou Great Redeemer

How Great Thou Art

I Watch the Sunrise

Jerusalem

Lord of All Hopefulness

Lord of the Dance

Make Me A Channel Of Your Peace

Morning Has Broken

The Day Thou Gavest Lord Has Ended

The Lord Is My Shepherd

Shine Jesus Shine
Once you have decided what type of music you wish to have at your loved one's service, discover the different types of musicians that are appropriate to play your choices.