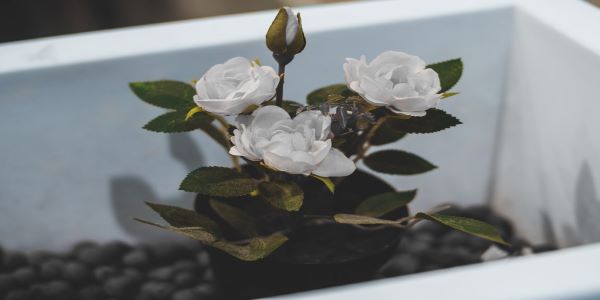 Ideas for Preserving A Loved One's Memory
When a loved one dies, their life is preserved in the memories of the living. Many find that memorials can help remember someone who has passed away and provide comfort for people during their time of need.
These memorials can act as a focus for grief or a place to visit and remember someone who has passed away. There are many types of memorials and monuments that can be chosen to commemorate a loved one's life. These choices can range from traditional and simple to modern and more unusual.
With many possibilities, your decision on how to remember your loved one depends on the personality and wishes of the deceased loved one, as well as those mourning their loss who would benefit from this memorial. Here we have a guide of various different choices for preserving the memory of your loved one.
Memorial Jewellery
Memorial jewellery is a popular, personalised tribute that people choose to wear to remember their loved ones whenever they wish to do so. Any piece of jewellery, from rings, necklaces, and earrings, to watches and cufflinks, can be worn in remembrance of a loved one. You also should consider how many pieces of jewellery you'd like to have made. For example, you might choose to have matching pieces for a few family members.
Traditional memorial jewellery involves engraving. You can have a message or dates engraved on a watch or ring, perhaps in your loved one's handwriting. Other common tributes include keeping a favourite photo of them or some strands of their hair in a memorial locket. The birthstone of your loved one can be incorporated into the jewellery to signify their life. It is also popular to couple your birthstone with the birthstone of the deceased. Fingerprint memorial jewellery is also popular, where the fingerprint of the deceased is engraved into the metal.
These pieces of jewellery are sentimental dedications. You can make memorial jewellery even more personal by incorporating a small portion of your loved one's ashes. The ashes can be embedded in rings, lockets, pendants, cufflinks and other pieces. Some companies can even make a unique diamond from your loved one's ashes. You can choose from a variety of different sizes, cuts, carats and colours. When choosing your piece of jewellery, the main thing is that it is something that you are comfortable wearing and is a positive reminder of your loved one.
Memorial Plaques
A memorial plaque is typically engraved with the name of the deceased, as well as their date of birth and death. You may have the option to add a personal message, symbol, or image.
Families often come together to choose a plaque design that best commemorates the life of their loved one. Memorial plaques are available in different shapes, sizes, and colours, from traditional to modern designs. Bronze, brass and stainless steel memorial plaques are all popular choices because of their durable nature.
When choosing a memorial plaque, you'll need to decide where the plaque will be located and if it will be a standalone piece or accompany another memorial. For example, a memorial bench or memorial tree. Many people choose to have a plaque at a sentimental location. Plaques can be fixed to:
A memorial tree dedicated to the life of your loved one

A memorial bench or statue

The walls of churches, crematoria, or other places of rest

Flowerbeds or garden walls

Theatre seats
Alternatively, a memorial plaque can be affixed to a stake in the ground and placed in a private garden, graveyard, or public space. Once you have decided on the location, you should make sure you have the permission of the landowner and that there are no regulations prohibiting memorial plaques being placed there.
Memorial Benches
Memorial benches can offer those who are grieving a sense that they're giving something back to the community. It also provides a quiet space to sit and reflect. The first decision you'll need to make is where you'd like to place the bench. You can choose a private place of your own, such as your garden. Alternatively, you can choose a public place – perhaps a location that holds sentimental value. For example:
Botanic gardens

Coastal paths

Cemeteries

Parks

National Trust property
You will need to get permission to place the bench in a public place and to make sure you follow any rules relating to memorials.
Once you've decided on a location, you'll need to decide which type of memorial bench you'd like. You may wish to choose a cremation bench, which has ashes stored inside, or you can simply memorialise a standard bench.
You can decide which material you would like the memorial bench to be. Keep in mind that your choice of location can affect this due to weather conditions. Some common materials include teak, oak and mahogany. Many people choose to add a plaque with the individual's name, birth date, the date they passed away and a message if the location of the bench is sentimental.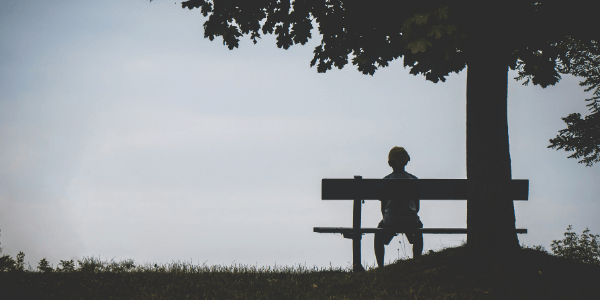 Online Memorial Pages
An online memorial page is a place where people from all over the world can go to share stories and honour the life of someone who has passed away. At Fine Farewell, we specialise in digital memorials. Giving you a digital space to remember your loved one and honour their memory. You can set up a memorial page for free and use it to announce your loved one's passing. Plus, you can easily allow friends and family to contribute fond memories, photos, stories and quotes to the page. As well as this, you can share details of their funeral or celebration of life easily with those who will want to know.
Memorial Vases
A memorial vase, or cemetery vase, is designed to hold flowers at a graveside. You can choose to have a vase as a single piece, or to have one included as part of a larger memorial. Memorial vases come in a variety of shapes and sizes, with granite, marble, and stone being popular choices of material because of their durable nature. Most cemetery vases can be engraved to include a message about your loved one or a sentimental image.
Memorial Statues
A memorial statue can help commemorate the life of your loved one and maybe a symbolic representation of their beliefs. Burial sites may differ on the rules and regulations surrounding memorial statues and sculptures. So, it's important to get an understanding of restrictions before you make your decision.
Granite is a popular choice for memorial statues due to its durability and is regarded as a symbol of strength and status. Marble memorial statues are also popular choices because they can be easily sculpted and carved. Marble gives a softer, more delicate appearance compared to granite, and white marble, in particular, symbolises purity and immortality. Bronze can also be easily sculpted and carved, giving you the option for intricate statue designs.
When choosing the design of your statue or sculpture, you might like to consider a columbarium, which is a free-standing part of a mausoleum that holds cremated remains. Alternatively, you could choose to have a statue of an angel to represent solace, beauty, and dignity.
Animals are also popular as some people may wish for a statue of their pet to be placed by their resting place. Others may choose animals that represent strength and courage, such as an eagle, lion, or horse. Depending on the size of the statue, you could choose to have your loved one's name, date of passing, and a meaningful symbol or saying engraved.
Memorial Trees
A memorial tree can help pay homage to a loved one in an eco-friendly and peaceful manner. Typically seen as a lasting symbol of life, a memorial tree is planted and sometimes personalised in remembrance of the deceased, giving family and friends a place to visit and feel close to the person who has passed away. People often scatter ashes at the site of the tree or bury the ashes during planting, marking the tree as a memorial.
You can donate money to an organisation who will plant a memorial tree on your behalf. This helps to grow forests, conservation areas, and national parks. Many organisations allow you to choose the species of tree and will ensure you're able to visit whenever you like.
Common memorial tree species include Oak, Dogwood, Silver Birch, Rowan, Hazel and Wild Cherry. Each of these have different symbolism, are different sizes and different foliage or blossom so take this into consideration when choosing the tree. Most memorial trees can be personalised to include a special message. This message can be displayed on a memorial plaque either on, or near to the tree.
Memorial Photo Books
A memorial photo book is the perfect way to capture many memories of a loved one at once. Tribute photo books are perfect not only to keep but to share since they can make the ideal gift for someone who is grieving. Services that help you create and print memorial photo books are widely available online. These systems are simple, quick, and economical. You can upload photos, arrange them in the template that you prefer, select your cover options and send them off for printing. The book will be delivered directly to the address you specify.
Memorial Art
A favourite poem that was meaningful to your loved one makes for a special print or artwork to frame and hang on your wall. You can also take a photo and have it made into a photo canvas or quilt suitable for framing and hanging.
For something even more personal, creating art from cremation ashes is becoming popular, in particular, a portrait of the person who has died. These commemorative cremation portraits are created by mixing your loved one's cremated remains into your materials.
There are also companies that use cremation ashes to create beautiful bespoke ceramics, decorated with glazes that incorporate the ashes of a loved one. This is perfect for those who want something to remember their loved one by, that they can use every day.
Memorial Music
If your loved one was a music lover, this is the perfect way to preserve their memory. Some companies offer people the chance to immortalise their loved ones by having their ashes pressed into playable vinyl records. The record can be pressed with voice recordings or tailor-made with favourite music tracks, while the artwork on the record cover can also be personalised in meaningful ways.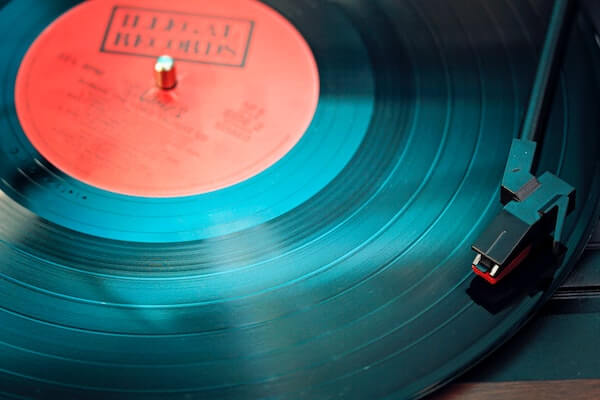 Memorial Tattoos
Getting a tattoo that represents someone who has died has become an increasingly meaningful, modern rite for remembering loved ones. A small number of tattoo parlours have started offering unique memorial tattoos to bereaved customers which uses custom ink containing remains of a loved one. The process involves mixing a small amount of your loved one's ashes with tattoo ink – which can then be used in a range of designs.
Preserve your loved one's memory and share photos, quotes and memories with their closest friends and family by setting up a memorial page on Fine Farewell.